What happens if a report is made?
Every incoming report is examined and investigated upto the extent of the hotline's remit.
The first question in the analysis procedure is determining the whether the content reported is illegal or not, does it have any Hungarian relevance or not, does Hungarian police have any competency or not. In case the report turns out to contain illegal content, the hotline geolocates the country of competence. If the content has any Hungarian competency, the hotline proceeds to the appropriate local authority and ISP or content host.
If the content is not illegal and does not have any Hungarian competency, the hotline assists the reporter with practical advice on options of nitice and takedown (if possible).
The Biztonságosinternet Hotline handles prohibited pornographic, racist contents in priority as well as content dangerous for minors.  
The figure below demonstrates the procedures of the hotline.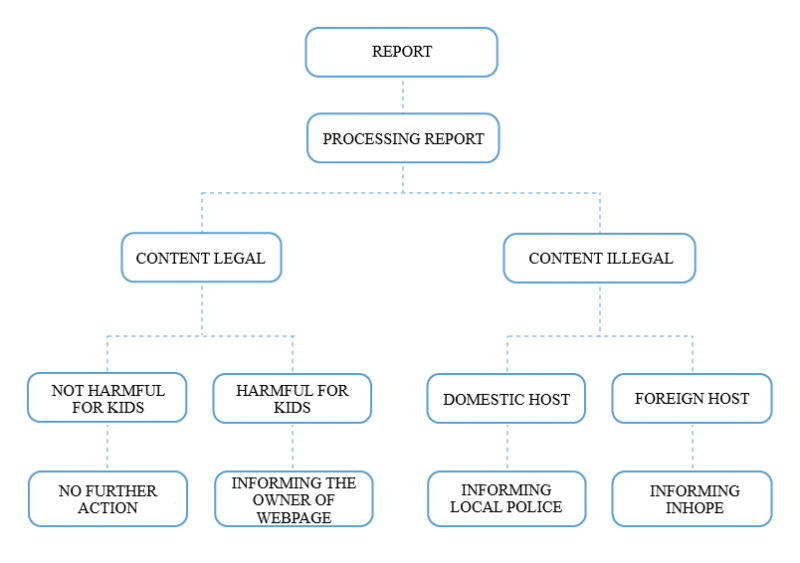 EN